20 Mar 2020
Updated on January 3rd, 2023
How Mobile Apps Are Changing The Game Of Remote Working During Coronavirus?
Techugo Pvt. Ltd.
A bigger chunk of generation has never seen such a disastrous condition around, where self-isolation becomes a norm, and shaking hands has become a taboo.
Yes, you got me right, am hinting at deadly Coronavirus, which has taken the 8,988 lives and has infected 220,843 people worldwide. And sadly this number is not going to stop anywhere, but every passing moment this stat is increasing.
Many of us living in 2020, are escaping the close contact with others, to avoid the vicious spread of Covid-19.
In this quest, one another aspect that is gaining maximum attention is remote working.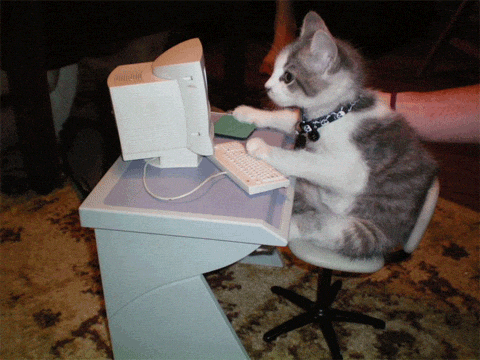 Working from home is no longer a privilege, it's a necessity.
Is remote working an ideal choice?
Yes, it is!
Since a larger number of factories, shops, hotels, and restaurants are warning everyone to avoid foot traffic into crowded areas and help your city not to turn into a ghost town. This advisory has helped a bigger glut of people to avoid spreading the virus to their vicinity.
How businesses can stay operational?
Yes, this is one of the major concerns that has knocked on the closed doors of organizations globally, that how to stay operational in a virtual world?
Eventually, as we are entering into a new era, where technology is managing a bigger part of our lives, work from home or working from a remote location, is an interesting experience, that is bound to give some incredible results.
Role of mobile apps in the remote working scenario
The spread of Covid-19 has allowed a lot more people trying to organize client meetings and group discussions via mobile apps, and make it functional for their video chat or collaboration tool.
Mobile apps used for video meetings, collaboration and sharing documents, has settled a fast-changing impact. And fortunately, this has worked largely in the favor of businesses to run their operations, without being hassled by virus threat.
Businesses are going through seismic change with flexible policies that have become standard.
Must Read: Collaboration Tools Mitigating Coronavirus Threat
Is remote working practiced widely?
You would be amused to know that some of the world's largest companies, like Ford, General Motors, Unilever, and Royal Bank of Scotland, have already told their workers to stay at home and work from there.
In the absence, of any fool-proof treatment for the Pandemic, companies are ready to prepare for months without their staff in offices, and meetings shifted to video conferencing, with the help of mobile apps.
Why apps will trigger the remote working space?
The outrageous consequences shown by Coronavirus have made people keep a "social distance" from other people of 3 to 6 feet. However, it is very hard to sustain, if you are wedged into an airplane seat for a conference, or sitting in an auditorium to attend that important or even an open-office workstation, or even one of those old-fashioned cubicles, make it hard for the people to avoid contact.
But the inclusion of mobile apps to attend or set video conferences is just a work of few taps. Here employees only need to use some of the proven collaboration tools to help their working mechanism run smoothly and let it go.
How to use a collaboration tool?
If you are new to the setting of work from home, then you don need to worry anymore, since it need not require any sort of rocket science training.
You simply need to create an account;
Sign-in and pick your plan;
Add the contacts;
Send the meeting invite;
And you are ready to rock it ahead…
On the other hand, if you are thinking to lay the internal foundation for a collaboration tool and continue your business operations in the wake of an emergency like a viral outbreak, then you must reach out to the team of experts at Techugo, to help you get a successful development of collaboration tool.
Get ready to implement widespread remote work to protect employees against coronavirus, and call Techugo today!
Get in touch.