6 Mar 2020
Updated on January 3rd, 2023
How Much Does It Cost To Build An App Like HULU ?
Techugo Pvt. Ltd.
The concept of binge-watching or being called as a movie buff is no more a fad in the current spectrum.
And the credit goes solely to some of the most scrumptious video streaming apps, like Hulu, Netflix, Amazon Prime among many others, which are busy in painting the town red, with their trending concept.
On the other hand, the incredible battle won by these video streaming platforms for the revenue has allured many newbies to try their hands at the development.
But do you even that what all it takes to make such an app?
Hmmm, puzzled?
Don't worry, with this post we have brought you the solution, that how to build an app like Hulu and help it grow popular. Stay hooked, much more is yet to be released…
What is Hulu?
Hulu is a successful on-demand video streaming service, which has revolutionized the new age of television. Hulu is well-popular among its competitor band-wagon since it is the only video streaming application offering more TV content than any other streaming service.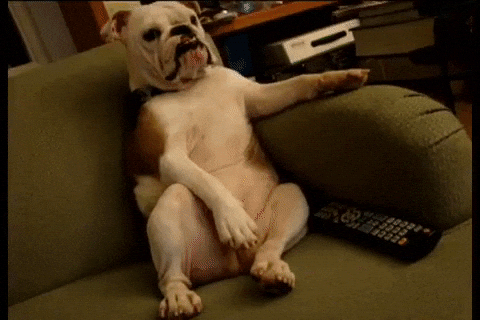 In the year 2019, Hulu pulled in $670 million in advertising — and $1.27 billion in subscription fees.
Features required to make an app like Hulu
Onboarding- Hulu, lets you enjoy the onboarding experience, with incredible design, wherein users can adjust the app as per their preferences.
Registration- On Hulu, the users can register through email or through a social account (Facebook).
Payments- After registration, users get the option to pick from the payment plan, which can be anything from $5.99 a month up to $44.99 a month for Hulu with Live TV.
User accounts- User accounts let the users manage their personal data, emails, passwords, app notifications, and payment options.
Home or video library- Home section in Hulu lets the users check the categories of content with the availability of customization as per their specific preferences.
Search and exploration- It helps the users to find contentto show trending and recent searches.
Watchlist and My Stuff- Watchlist feature lets the users keep track of everything, whereas, with My Stuff feature, users can collect things they find interesting (movies, shows, channels, networks) by adding them to their Watchlist.
Video quality, audio tracks, and subtitles- Users get the option to have unlimited mobile data plans or constant access to Wi-Fi and manage streaming experience according to network conditions.
Cloud-based DVR- Here this feature allows users to record shows that are airing live to their personal cloud-based digital video recorder (DVR).
Downloads (offline support)- Users can download video content and access it on their devices anytime.
Screen mirroring- It lets the users send content from their phones to a bigger screen (a TV, for instance).
Social features- With this feature, users get the opportunity to rate and type comments on shows and movies as well as to share what they like (or dislike) on social networks.
These are the most popular features in the Hulu app, but now another question comes, that how to make your app grow popular amidst the toughest possible competition?
How To Brand Your App?
Hey, my app is all set to get launched, and am truly excited about its launch, I have invested not just the time, but my passion and creativity along with my development company, to help my mobile app to grow bigger and hugely popular in the app market and trust me I am completely relieved now…
Do you also feel the same, that when your mobile app gets ready to be launched, then you have won the battle, if yes, then please wake up, because this a false call, and you are being taken in a wrong direction, so better you open your eyes before it gets too late for your mobile app to even sustain…
Yes, these words might sound harsh and painful, to you, but believe me, bearing the pain at this moment would help you and your mobile app to get saved from the eternal failure, which might be caused to your app if you fail to pick one of the most significant aspects and that is App Branding.
What ???? Does my app need branding????
Am sure you must have thought at this moment that why you need to brand your app, then you need to be aware with the fact that app branding is just a segment form the app marketing, and without marketing, no app can survive in the thicker and the dense forest of app competition.
Many ways have to be taken into consideration while marketing an app, but being naïve if you are not sure if which marketing strategies to proceed with, then you are at the right place, and you must read this post ahead.
Must Read: Live Streaming App Development- Everything You Need To Know
App's promotional website
An app needs the shout-out not once when it is launched, but it should be given from the very initial stage when the app starts to get build and flaunt its functionalities on the very flavored platform, which is none other than a promotional website.
A promotional website is something that helps your mobile app to get noticed by its targeted and potential user base through an interesting platform.
With a promotional website, you can indulge in flaunting the app's features, functionalities, and any other relevant info, through the mode of images, videos, teasers and any other marketing way to get noticed by the users.
This is the pre-app launch strategy, which you must not ditch at any given cost….
Help your app with the content
Do you know when it comes to making your app a brand for your business, then you cannot even think of skipping from any strategy and believe me you must take the firm grip on content marketing?
Yes, the content marketing, you know content is basically the tool or the weapon through which you can invite many new audiences and the readers basically to come and fall in love with your mobile app.
You can post numerous in content form, such as blog, articles, infographics, PPT, press-release and much more, so don't underestimate the power of the content marketing for your mobile app, and by adding the relevant keywords, tags and other SEO strategies you can help your mobile app to gain the best possible success factors.
Indulge in the healthy SEO practice
SEO cannot be taken as an option for your mobile app's branding image since it helps your mobile app to gain attention and the recognition amongst the targeted audience while raking on Google's first page.
You can't deny Google's ranking always matter for your mobile app and if you fail to get your app ranked high on Google, your app instantly gets rejected by the users for not being considerate enough.
So along with these practices, make sure that your mobile app's features and the functionalities complement its success path, else users are smart and have options in abundance to choose from.
Yes, that's all!
Is app development cost still bothering you?
Well, you have all the reasons in the world to feel tensed about the app development cost. However, you must know that it is way too hard to give the exact numerical number for a video streaming app, without knowing the accurate app concept.
Since multiple factors together affect the development cost. So grab your phone and dial the number of experts from Techugo, and help your video streaming app concept to get the reality in no time.
Get in touch.