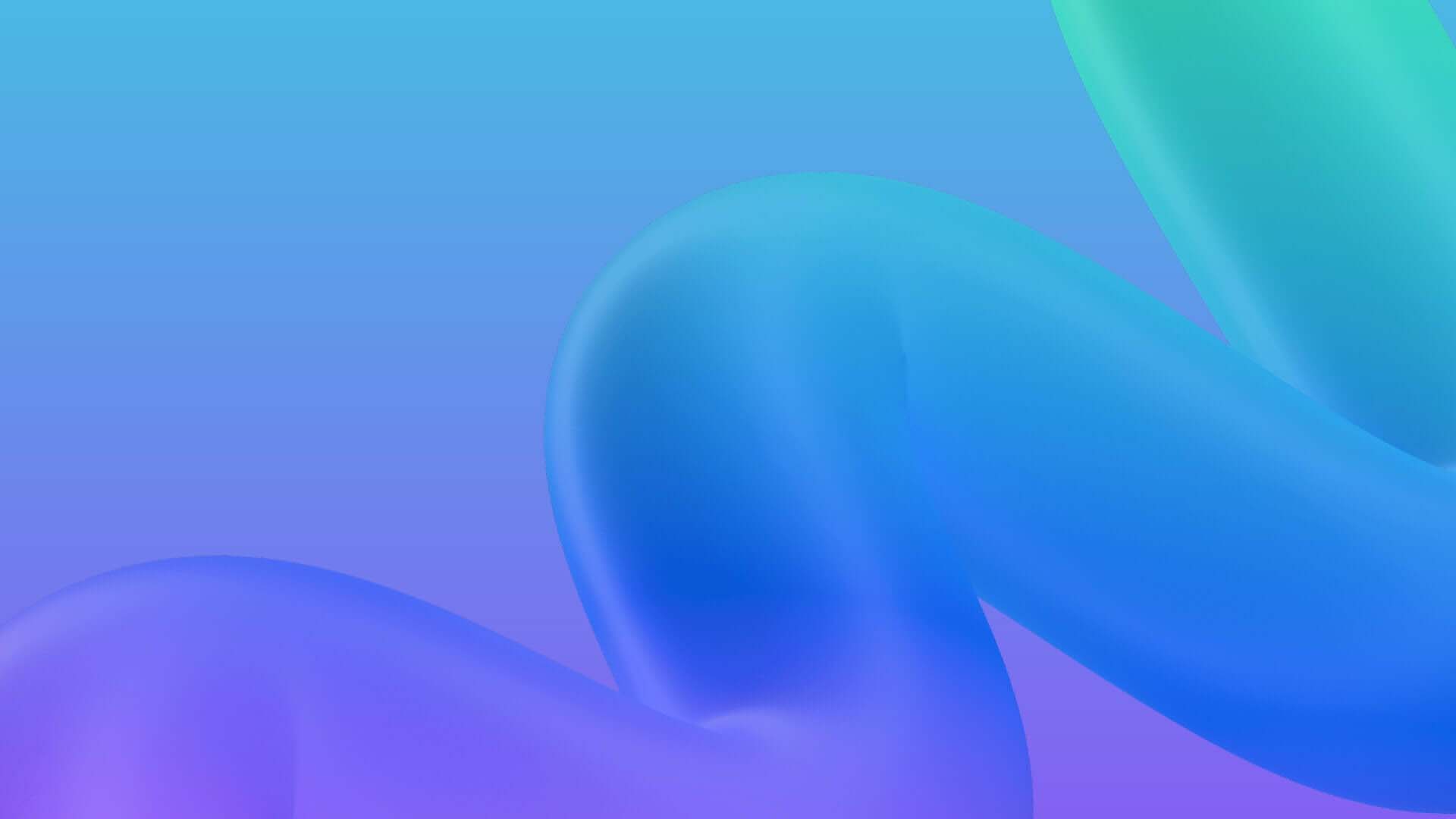 Mobile App
Development
Company in Germany
The lucrative and competitive realm of app development is incomplete without winning against various challenges. And guess what? We can help you stand out amid the millions of apps while curbing the challenges and maximizing your digital impact. Yes, our top mobile app development company in Germany can fuel your business growth to a new endeavour and help you gain profit on varying levels. Introduce a new dynamic identity to your business with the help of our top-notch developers at Techugo and resonate effectively with your audience.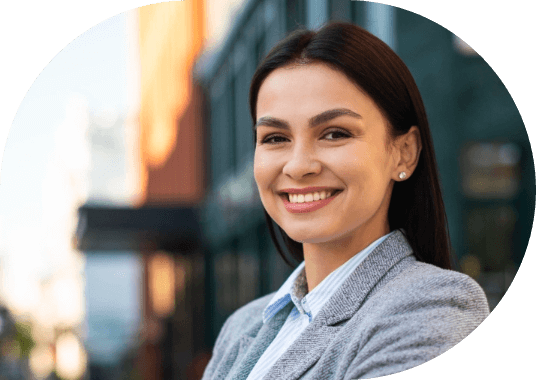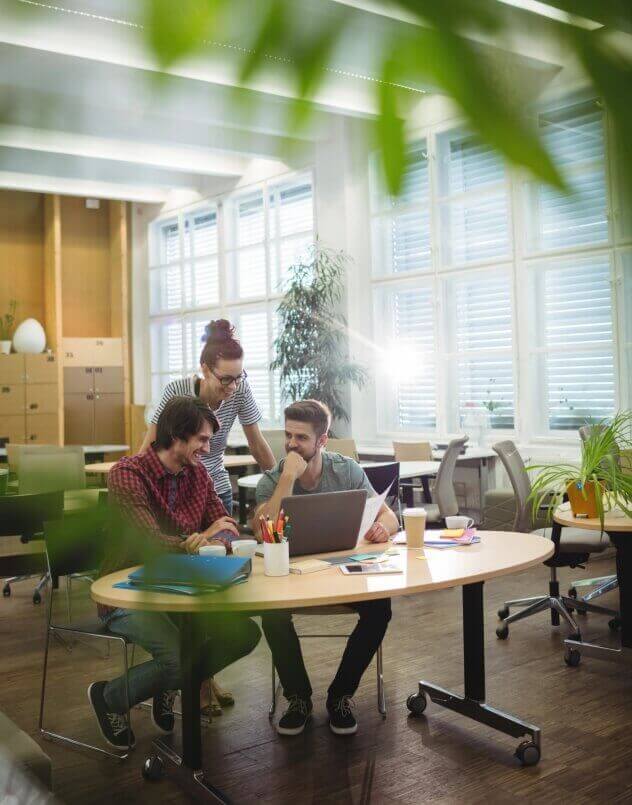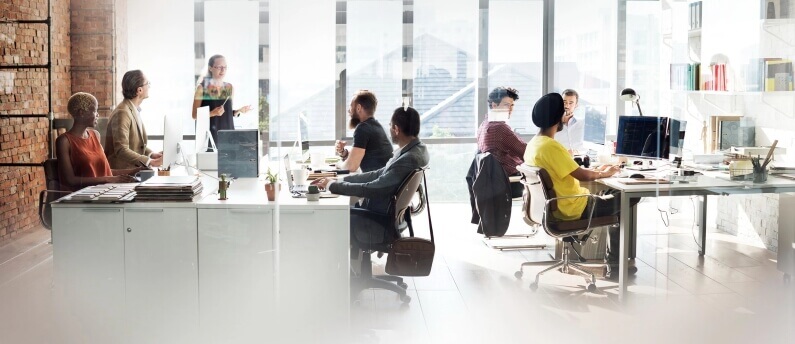 Join the Lead of
Digitalization with Our
Mobile App Development
Company in Germany
The collaboration with Techugo helps yield numerous advantages like heightened brand awareness, credibility, more business value, organic downloads and referrals. Leveraging the latest technologies, we turn your business style into a captivating art and achieve a polished visual identity that enhances your brand value. Even responsive design techniques incorporated by the experts of our top mobile app development company in Germany derive the most intuitive and engaging user interface.
With our proficiency in crafting visually refined and future-proof mobile applications, you will gain success in promoting a unified user experience. Get the sliding transition for your business with our experts at the top mobile app development company in Germany and create interfaces that stand out. Being a gigantic team of app developers, our main concern is supervising your company for something exceptional and innovative that lets you hit the market globally like never before.
We also help you transcend your business boundaries for significant growth and excellence. Just trust the flow our developers at the top mobile app development company in Germany will bring to your app and make the crucial advantages like building efficiency and creativity for some exceptional wins. Due to our magnificence in major industries where we quest for quirky and innovative ideas under budget and time, several businesses have maintained the core values of their brands.
Our team strategizes the concept and works hard to develop a unique mobile app by placing creative execution at the forefront. Due to our clear idea of unprecedented leadership in the sector, we have built a brilliant track record as a top mobile app development company in Germany. The team is dedicated to producing better outputs with creativity and ideas. To learn more about us and our exceptionalities, get in touch with our experts at Techugo today.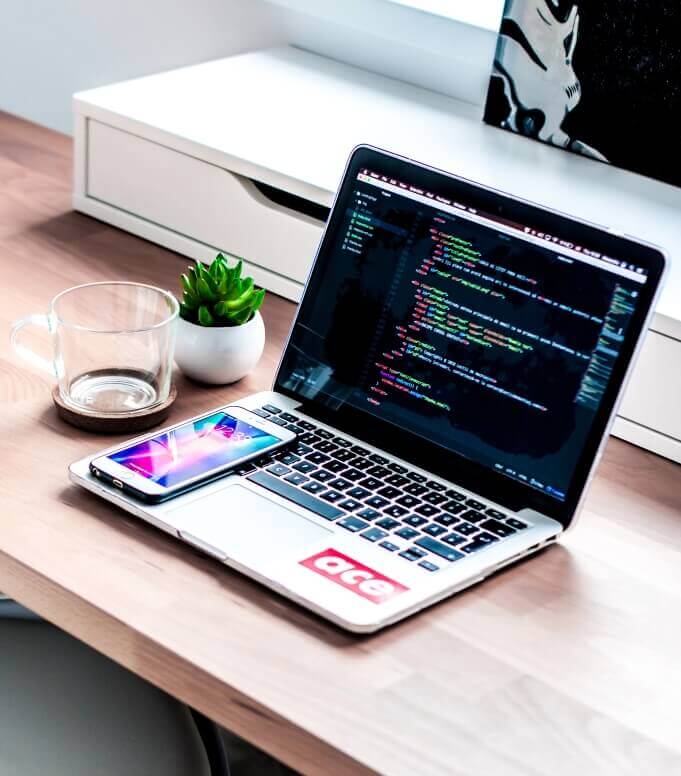 Why Choose Techugo
For Your Next Project?
Raised through developed
applications
Globally delivering exquisite mobile app development services to
Fortune 200

companies,

Global 2000

companies, Future Unicorns Startups and budding entrepreneurs.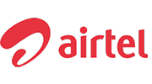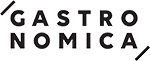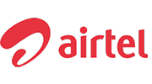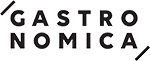 Some of Our Best Ever Projects!
The key to creating a compelling value proposition gets powered up only when you have the strategic idea of how to yield numerous advantages. And yes, our mobile app development company in Germany does it by considering everything that will turn your idea into a multi-million box of treasures. Derive the high-quality, visually appealing, and most incredibly robust creation of our team, Techugo, for your future-proof business.
Technologies Preffered by
Our Mobile App Development
Company in Germany
Our motive is to put the client's requirements in the top place. Technocrats derive unique solutions with an easy user interface. Even the team focuses on new technological trends and innovations that can lead your business ahead. Get the expertise of our mobile app development company in Germany and ensure smooth monitoring and seamless management of your own mobile applications through dynamic technologies. Such as:
The Expert at Techugo
Creates Products for
All Devices
Yes, you will be astonished to know that the technocrats of our mobile app development company in Germany hold all the expertise and experience to create dynamic products and digital solutions for all kinds of devices. We will help you make your business go online no matter what device you want. Let's infuse the technologies and frameworks together in your digital solutions and make them live on the preferred platform you want.
We will help you create a terrific and ground-breaking Smart TV app while bringing the power of tech trends into it. You can enter a whole new world of opportunities and scalable growth with your own digital solution created by our team of experts at the top mobile app development company in Germany. Bring the tech adventure into the lives of many OTT fans and let them turn their dining room into the greatest cinema halls ever.
No one has ever thought the apps would make it to the wearables. The dynamicity of tech solutions has come a long way, from smartphones to wearables. As the craze for wearables is increasing today, it's time to make the most of it by building your own wearable app. So, are you ready to make your business live on a smartwatch, fit band, wristband, etc.? If yes, don't forget to connect with a trusted and exceptional technology partner like Techugo, one of the top mobile app development companies in Germany.
As the world is lifting and immersing itself into the robust elements of Augmented and virtual reality platforms, building an app for the same platform can let you grab several opportunities like never before. Whether it be fintech, game, eCommerce, entertainment, or any other industry, today, almost every domain has realized the potential of making their businesses live on AR & VR. If you are among those looking for ways to get success on the path, don't go any further than Techugo, a top mobile app development company in Germany.
Siri & Alexa are the perfect examples of the unique blend of creativity and technologies, and that's the reason everyone in the world loves them. Due to the convenience they offer, like watching their favourite shows, switching on the TV, unlocking the door, ordering food, etc., they have turned out a perfect solution that hits the user's heart. For any entrepreneur planning to create a dynamic product for this device, there is nothing better than the association of Techugo, a top mobile app development company in Germany.
Get an expert team at Techugo, a top mobile app development company in Germany, to create your own great product today and make it all less exhausting, risky, and stressful for users to use your website seamlessly. We will help you overcome all technical challenges and implement the best tech transformations that only move your business above the skyline. Are you looking for further insights? Get in touch with our technocrats.
Our Success as a Mobile App Development Company!
Techugo is an award-winning app agency ruling the development turf since 2015 in all industries like healthcare, food delivery app development, etc. Our technical expertise and skills have helped us be the chosen technology partner for the Fortune 500 and Global 2000 companies and some of the most promising startups. We've worked with names like PMU, CanCan, Gastronomica, Lifology, Verse Innovation, Byju's, Airtel, BJP, Godfrey Phillips, and many more. Reach out to us today and book your 30-minute free app consultation.





Frequently Asked
Questions
Yes, why not
App development costs can be influenced by different factors, such as the application type, the region where the development takes place, features and functionalities required, platform selection, tech stack, etc. Also, the cost of developing an app is not a one-time expense because ongoing maintenance, improvements, and updates are other crucial factors that determine the cost. To get a complete insight into cost, you can get in touch with our mobile app development company in Germany.
Yes, Techugo provides its services not only for healthcare but for other industries as well, like healthcare, entertainment, eScooter, on-demand, food delivery, eCommerce, etc. Our developers at Techugo, a top mobile app development company in Germany, provide quality-centric services and turn ideas into dreams while considering all the essential elements. To learn more about how many industries we serve, you can get in touch with our experts.
To create a highly competitive, future-proof, and stunning mobile app, we ensure that we include relevant and essential features like personalization, data privacy, customer support, simple interface, push notifications, intuitive navigation, etc. That's not it; we will help you add more features to your bucket if there are any customization requirements. So, don't be worried about anything and trust the instinct of working with Techugo.
Yes, we ensure support and maintenance after building and deploying your application to the App Store. So, if there are issues in app performance, updates, and functionalities, the high-graded team of our mobile app development company in Germany will provide the best assistance. You can trust our working procedure to fight against all kinds of challenges, bottlenecks, and bugs.
Gastronomica, Lifology, Verse Innovation, Byju's, CanCan, AlignUs, Okomo 360, etc., are some major brands that have collaborated with Techugo to enhance their reach and user engagement.
Yes, our mobile app development company in Germany ensures NDA to every client so that they will not face any problems accessing the codes, tech stack, and other stuff we use in developing the app.
Techugo, a top mobile app development company in Germany, has been in the industry for over 8 years. The technocrats at the company bring their best effort to make your app idea live. You can check out our portfolio and get in touch with none other than the experts of Techugo to learn more about our work and the creativity we infuse into your project.
Just like the cost, the time to develop a mobile app cannot be defined. However, multiple factors let us know the time it will take to create a tremendous and success-driven mobile application, such as tech stack, platform, features integration, app functionality, creativity, and others. But that's not it; for a clear understanding of the time to create a mobile app, go no further than Techugo, a giant and creative mobile app development company in Germany.

Get in touch.
We're excited to hear from you and let's start something special together. Call us for any inquiry