Top categories of financial platforms
by fintech app development company
Here's what a top-notch fintech app development company has got for you:
Peer to peer lending and investing
Types of financial modules by top
fintech app development company
Listed below are the types od financial modules provides by the best fintech app development company:
Why Invest in a Fintech App Development?
Quicker payments procedure
Eliminates unnecessary expenditure
Top monetization modules suggested by
fintech app development company
Do you want to generate higher revenue? Take a look at the following monetization models offered by the best fintech app development company and make an informed decision.
Fintech app development company suggest
these metrics for you digital platform
Must-have features suggested by
fintech app development company
Biometric sign-in procedure

Simplified boarding process

User-first navigation
Personalized settings

Interactive data visualization

Integration of API
Advanced features suggested by
fintech app development company
Our Own Forte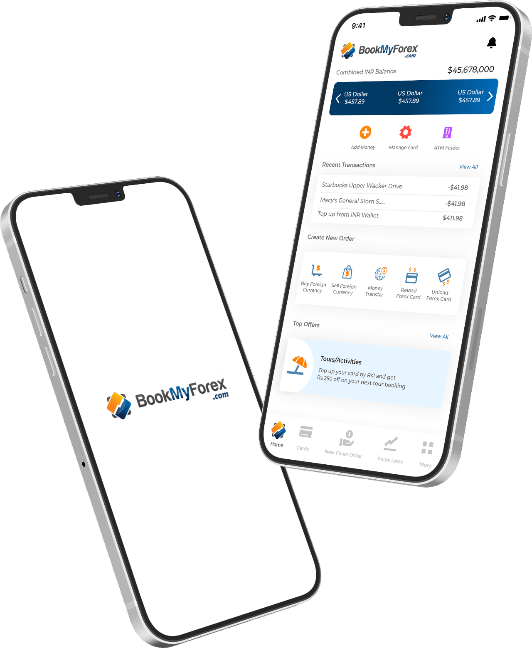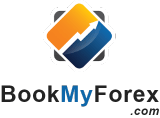 BookMyForex
We helped digitise one of the first & largest online marketplaces for foreign currency exchange. With a rich backend constructed by Techugo, BookMyForex enabled foreign exchange to consumers' doorsteps.
Tech stack used by leading
fintech app development company
SMS, VOICE, AND
PHONE VERIFICATION
DATA STORAGE
AWS
Amazon S3
Google Cloud Platform
PAYMENTS
Braintree & PayPal
E-wallets
Stripes
DATABASE
MongoDB
Mail Chimp Integration
Cassandra
HBase
STREAMING MEDIA SYSTEM
Helix Universal Server
Nimble Streamer
Wowza Streaming Engine
Frequently Asked
Questions
According to a fintech app development company, these are the apps that deal with financial technology. These include baking and payment apps. They use biometrics and data encryption to deliver high-level security.
The leading fintech app development company suggests that the trend of app development will continue to dominate for multiple decades because of the advantages they offer, like better user experience, easy navigation, quick services, higher customer loyalty and much more.
They are built by integrating third-party financial services that offer payment, banking account information, security & cloud services for a fintech application. The best way to understand the related technicalities is by connecting with the experts of a leading fintech app development company.
You need to hire a fintech app development company that will create a scope of app to develop a minimum viable product. You may then test it in the market and make further optimization to create a full product.
Take a look at some of the popular fintech platforms built by a top-notch fintech app development company:
- Online banking
- Lending and Investing
- Money investment
- Book keeping
- Financial forecasting
- Money management
A fintech app development company offers the following financial modules:
- Account management
- Transactions
- Ledger management
- Payment management
- Mobile app/website
Here's why a fintech app development company suggest investing in these apps:
- Improved investments
- Eliminates unnecessary expenditure
- Instant payments
Take a look:
- Subscription based
- P2P lending
- Crypto trading
- Advertising
Testimonials & Reviews
Here's what makes us go the extra mile!
"I was impressed with their timeliness, communicativeness, and keen understanding of the project. Techugo successfully delivered a fully functional and user-friendly app, which received positive feedback from my users."
"Techugo delivered high quality and accountability through effective project management & exceptional communication."
Gavin Lund
Sterkla
"They never left me hanging with the work. Techugo develops through its professional approach. They lead a communicative process, keeping everyone involved updated with the project."
Vicky Knowler
Champagne Photography Studio Inc
"I love their creativity, their designs are really fresh and modern. Right from the onboarding process to the Managerial Skills, I am highly impressed. I talk to them these days, even more than my family members, as they are not my tech partners but have become a part of my family now."
Xenia Ghali
Mynt
"Techugo never gives up on challenges and is able to communicate any issues the right way. They have the key experts to find and provide you with the Right Solutions."
Giuliano Cognini
Follow the notes
"The Product Manager is very thorough with his pointers and clarifications. I am super excited for the live process. You guys have done a great work."
Abdulaziz Aljeshi
Gymnest
"Brimming with innovative ideas and dependable technical expertise, Techugo meets their client's development needs and strives to complete their project timelines."
"Throughout the project, they were thorough with explanations, committing themselves to fix our problems. Techugo has been a strong partner for the client. They communicate well and always provide options for dealing with app-related challenges."
"They follow an agile methodology and work with the client daily to ensure the app runs properly."
"They guide me in how things can be done better. They've produced an impressive app featuring all requested design elements."
"I would definitely recommend Techugo. They're also good and on time in their follow-ups. In addition, they're swift compared to other companies I worked with. Lastly, Techugo recently opened an office nearby, which makes a big difference for me."
Amin Rasti
McGillivray Group
"The most impressive thing about Techugo is that the team operates as a family. Techugo produces quality results in a timely and collaborative manner."
Mohammed Abdul Moula
Winchat
"The entire team was experienced and delivered exceptional work. Techugo delivered everything on time and tracked the project through Zoho."
Ashutosh Pandey
SP Jain School of Management
"They have an excellent method of thinking things through to find a better solution. Techugo was available 24/7. Whenever I emailed or texted them with a question, they returned to me. Since we're in different time zones and continents, I found that especially impressive"
"They have done a great job with the services they have provided for us. For us, Techugo shined brightly with their professionalism."
"Techugo communicated clearly and consistently about their expectations, progress, and vision throughout the project."
Wilhelm Myrer
Twoway Energy Ventures
"Because they have so many skill sets, we get past it quickly when we hit a roadblock. They have a lot of people in-house. If the dedicated resource on my project can't do something, they have a backup. They have people skilled in different techs."
"They really helped me gain confidence by working with them. Organisation, transparency, and quality assurance set Techugo apart from other providers."
Raghunandan Malik
Eastern Book Company
"We're loving the work. Your team is simply amazing. We have a long way to go, phase 1 is just the beginning."
Kenneth Butler
Dj Connect
"I think they're awesome. I've talked to them at 2 a.m. or later. If I need them, I can send an email and get a response within an hour. If they can't answer my question right away, they'll let me know that they're working on an answer. Their prompt response to my questions and concerns is what distinguishes them from others."
Tajudeen Raji
Reachout Wellness
Let´s get famous &
grow together
Know more about

Get in touch.