Reach out to the best mobile app development company in Qatar & turn your ideas into reality.
Go global with best app designers in Qatar.
Let's Talk Partner with a leading
Mobile App development company in Qatar
Techugo is a mobile app development company in Qatar that offers its products worldwide. We understand the need for a successful mobile app for your business. Our team ensures the same with creative ideas to accomplish our clients' demands and business requirements. We expertise in multi-lingual mobile applications on every industry's mobile platform. We have top mobile app designers in Qatar who work passionately to make your mobile app successful with interactive design and functionality based on your requirements.
Get insights on how the best mobile app development company in Qatar works!
Techugo ensures to build the dreams you have always envisioned for your business. Our technocrats emphasise the frequent practices of resolving complexity to provide you with the desired project. The app development company in Qatar is globally recognized for creating an easy user interface solution. Our primary motive is to turn your ideas into reality, and we will make sure of it with our full support and dedication. The team has expertise in almost all technology trends and ensures the innovative ways that drive results. We focus on verifying, refining, and validating the concept as per the market value. Our crucial motive on 'what users want' makes us unique from others.
Step - 1
Requirement Gathering
Our requirement gathering techniques always do wonders for our client work to help us be more creative with our development approach. Our app development company in Qatar utilizes skills and expertise to chart out the best suitable strategies for the project. It goes without saying that our research aids us in determining the pool of advantages for the users in a much broader way.
Step - 2
Contract Closure
Techugo, being the best mobile app development company in Qatar, prepares a final contract that includes the app's requirements, your expectations, and some strategic approaches. The contract is then shared with you for final consent. The team of the best app development company in Qatar considers each factor possible that stimulates your business with the desired project.
Step - 3
Wireframing & Design
We create a wireframe for the app to help you understand the app navigation. It usually works as a blueprint for the app with no defined colour or icon. Our mobile app development company in Qatar takes your approval, then begins working on the associated aspects of the design strategies to make your project get the ultimate exposure from your target audience.
Step - 4
Development
Our mobile app development company in Qatar follows agile methodologies, which further help you develop a mobile app much more successfully. We utilise the best logic and strategies to support your app concept during the development journey. We segregate the process into different milestones, and test and share every milestone built with you, before taking the next step.
Step - 5
Support & Maintenance
We understand the worth of your app; hence we give a support period where we keep track of every activity of the app and make the necessary changes where required. Our mobile app development company in Qatar practices an end-to-end process to provide the ultimate exposure. We also offer a FREE period of after support for a specific time to help you get your desired project.
Technologies We Offer
Our mobile app development company in Qatar applies a wide range of skill sets to dominate the tech industry.
Android
Android OS has a large user base worldwide. The technology offers immense opportunities for businesses to increase their leads digitally. We follow a dynamic approach to bring in those opportunities to build the desired project. Products from our mobile app development company in Qatar ensure things that maintain the integrity of your brand.
iOS
iOS comes with dynamic features that protect the data from malware and viruses. It has a security shield against all kinds of threats. Our mobile app development company in Qatar believes in its remarkable security, advanced scalability, and dynamic performance that can boost your business like never before.
Augmented Reality
AR has been influencing the businesses around. Through the amalgamation of real-world environments and digital overlay, it offers the best user experience. Its seamless performance by using the smartphone's camera makes it an appropriate option for your business. Connect with our team of a mobile app development company in Qatar to know more about AR.
Node JS
PHP/Node JS development ensures the fast growth of a business while providing the experience of scalable real-time platforms. It uses the Google V8 Javascript engine to run the code. The mobile app development company in Qatar will let you understand this technology. Consult over coffee to figure out the Node JS's worth on your business.
Ionic
Ionic technology has been in great demand due to its hybrid mobile application development frameworks. It offers an exquisite UI concerning the style and design of the mobile application. The mobile app development company in Qatar ensures the strategic approach to provide the best ionic technology.
Wearable
The technology brings a digitalized solution to wearables. The mobile app development company in Qatar stimulates your business growth while providing custom-build app solutions and putting user experience at the top. Our team studies the customer behaviour and after that provides the best digital solutions.

Blockchain Technology
Blockchain stores and protects the data from threatful activities. You can have insights into all your data while sitting in any part of the world. Our professionals of a mobile app development company in Qatar confirm the client's security and maintain their brand value by excluding the fear of losing data.
React Native
Techugo has clients all over the world. The developers drive portability and efficiency with the most advanced technology. Our team of a mobile app development company in Qatar has successfully carved a vast difference while working on the project for our clients. Indeed, the react native technology ensures scalability and profits.
Internet of Things
IoT is no more than a network of objects that contains other technologies and sensors. It simplifies the task through the interconnection of humans, machines, and software on the same web. The mobile app development company in Qatar focuses on delivering a result that adds more value to your business.
We build products for a
Variety of clients.
Our mobile app development company in Qatar confirms the dynamicity of your desired project to help you gain the most out of it. We ensure to implement the strategies that drive the incredible solution.
The smart TV mobile application development service is offered by Techugo team, wherein we invest our technical expertise and exposure to build engaging user interface.
We carve out the applications for the wearables to bring high mobility, live access to data, and context-awareness. Our developed solutions are built specially for a great variety of these devices.
The turf of technology is getting smarter and engaging with time, and Techugo team very well understand to make the most out of it by utilizing the magnificent functionalities of VR and AR development.
Get access of trending technology if voice recognition and IoT with Techugo. We strive to offer the most promising and engaging apps filled with the trending technologies.
The website for your business is not less than a direct communication passage, which allows users to interact with you. We at Techugo practice the trending web development strategies and help your business to grow.
Portfolio
Life long collaboration, because our journey doesn't end with the launch; it begins with the launch!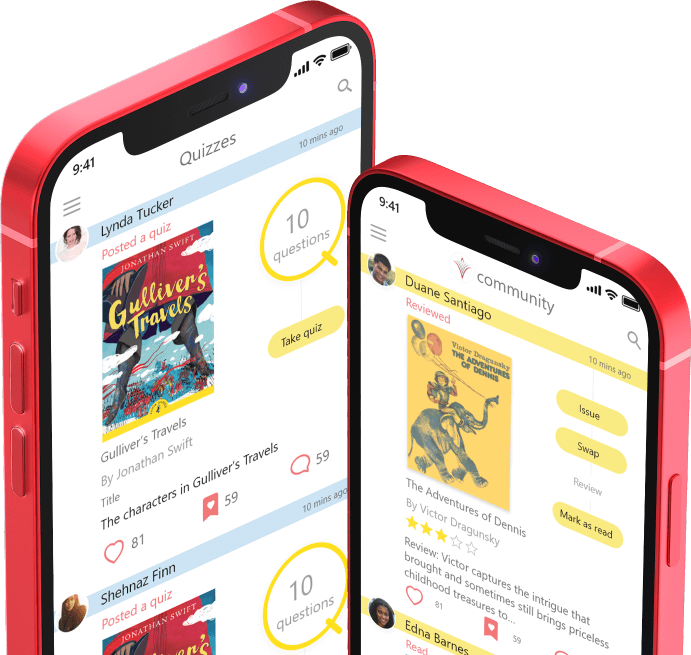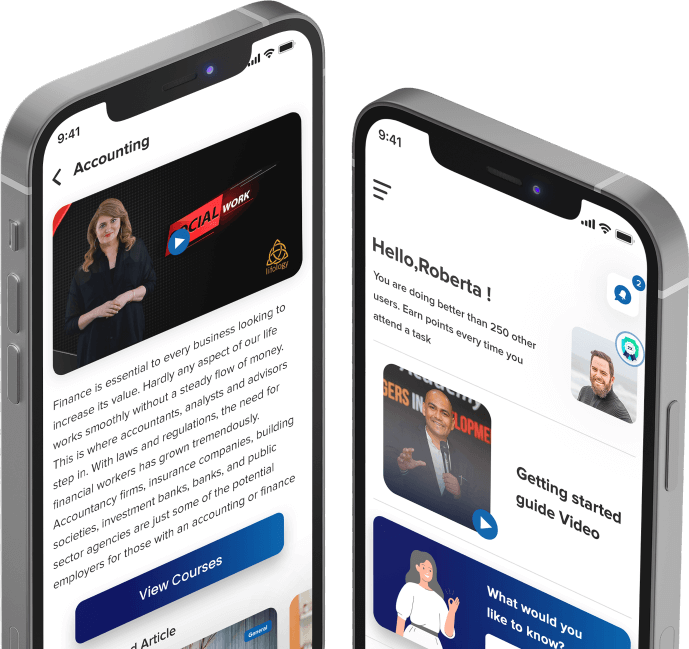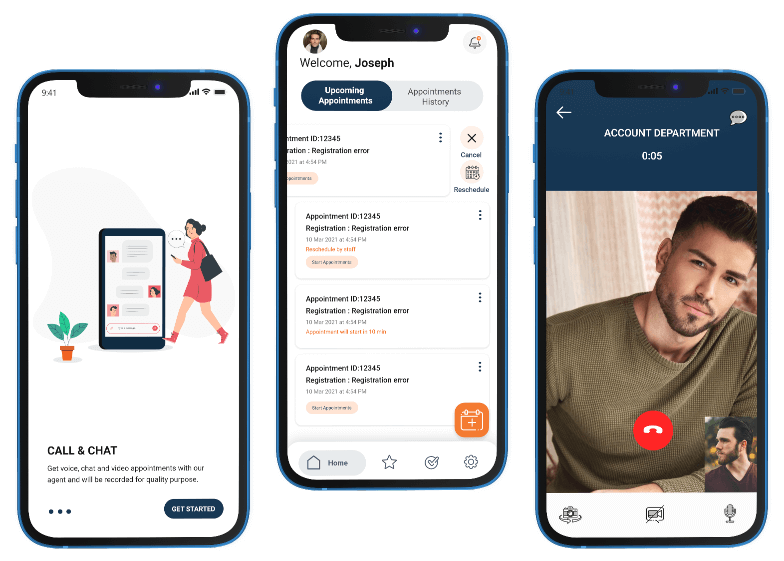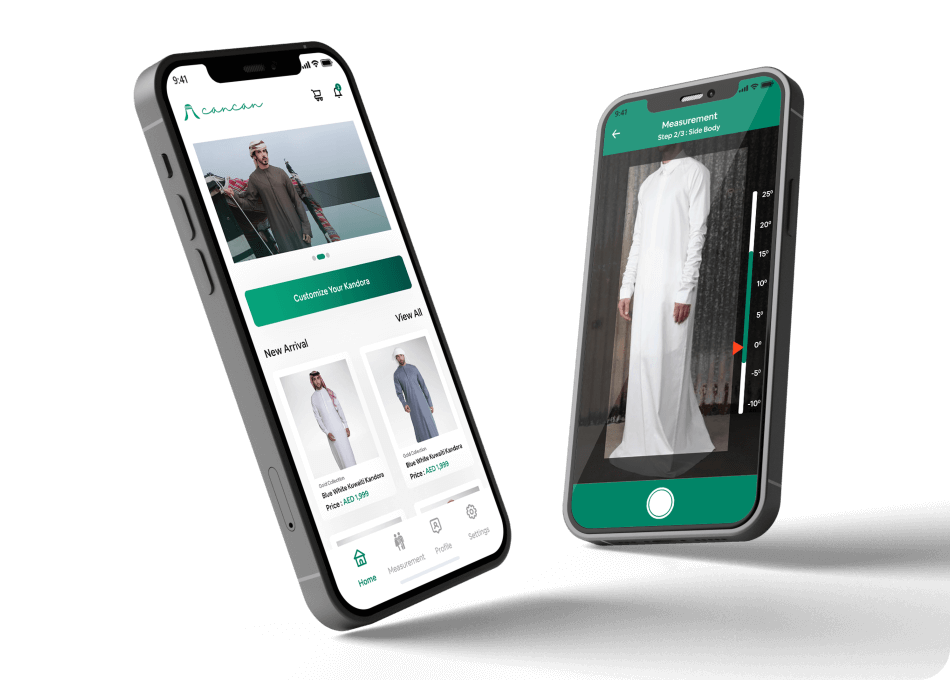 Recognition
Techugo is an award-winning app agency ruling the development turf since 2015. Our technical expertise and skills have helped us be the chosen technology partner for the Fortune 500 and Global 2000 companies and some of the most promising startups. We've worked with names like Airtel, BJP, Godfrey Phillips and many more. Reach us today and book your 30-minute free app consultation.
Press Coverage
Usually, we let our products soak up all the limelight. But sometimes, we don't mind the spotlight as a top mobile app development company!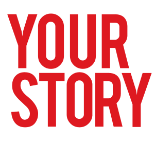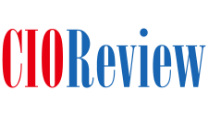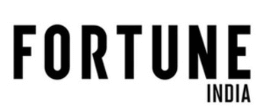 Latest Insights
Learn more about technology & its impact on the business world.
See More
Testimonials
Here's what makes us go the extra mile!
View More
"I was impressed with their timeliness, communicativeness, and keen understanding of the project. Techugo successfully delivered a fully functional and user-friendly app, which received positive feedback from my users."
- Ajuka
"They never left me hanging with the work. Techugo develops through its professional approach. They lead a communicative process, keeping everyone involved updated with the project."
- Vicky Knowler
"Techugo never gives up on challenges and is able to communicate any issues the right way. They have the key experts to find and provide you with the Right Solutions."
- Giuliano Cognini
"I love their creativity, their designs are really fresh and modern. Right from the onboarding process to the Managerial Skills, I am highly impressed. I talk to them these days, even more than my family members, as they are not my tech partners but have become a part of my family now."
- Xenia Ghali
"Throughout the project, they were thorough with explanations, committing themselves to fix our problems. Techugo has been a strong partner for the client. They communicate well and always provide options for dealing with app-related challenges."
- Aniket Tiwari
"The entire team was experienced and delivered exceptional work. Techugo delivered everything on time and tracked the project through Zoho."
- Ashutosh Pandey

Get in touch.