Why Invest in Messaging
App Development in 2023?
Not convinced about the upsides of messaging app development? Here's what Techugo- a top-notch messaging app development company has to say about investing in the same.
The Internet is the king
No hold times
Access to chat records
Easy to multitask
Significant Functionalities of
Messaging App Development
As suggested by the leading messaging app development companies, below are some of the most important functionalities of a messaging app. Take a look!
Authorization
Authorization is a vital process during messaging app development. The process enables a user to acquire access to the app; for instance, social media login is a great integration. What's the advantage?
The approach allows easy and quick login with the user's existing social media accounts, eliminating time-consuming activity.
Quick Messaging
The message content may vary from person to person. This is why it is vital to consider every detail of a messaging app, including delivery status, secret chats, group chats, unsend messages, moderation, and more.
Contact Importing
A user-friendly application takes birth only when features such as contact importing are added to the messaging app. A mobile app that scans the contact list of a user and imports them to the server for ease is a tremendous feature.
Voice & Video Calls
One of the best ways of communication for app users is to connect on voice and video calls instead of typing lengthy messages. Calls are supposed to be clear and stable without any dropouts.Additionally, a group call feature must be incorporated for ease of conferencing.
File Exchange
A messaging app must amalgamate a file-sharing feature that allows app users to exchange media, including images, documents, videos, and other file types.
You may allow app users to import files from the gallery or immediately capture video or image content.
Real-Time Location Sharing
Messaging app development also comes with another unique feature incorporating GPS that enables users to share their real-time location for tracking.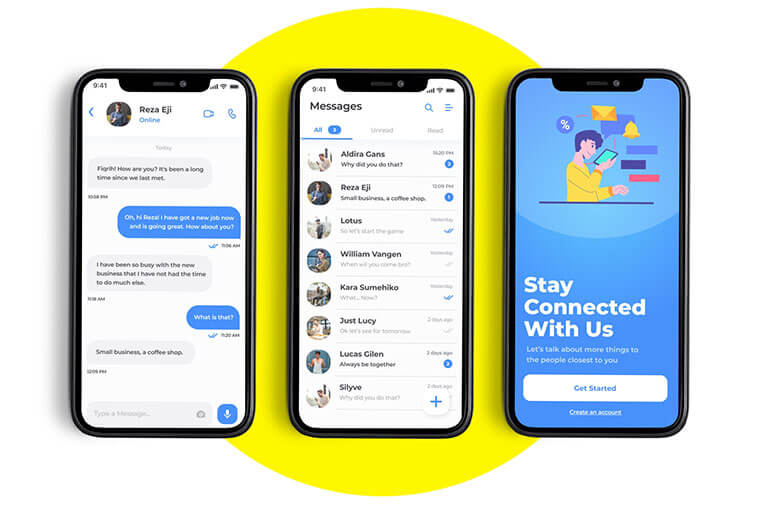 Other Advanced Features for

Messaging App Development
Techugo- the best messaging app development company offers you a set of advanced features that'll help you scale your business. Take a look!
Stickers
Chatbots
Streaming
Gamification
Natural Language Processing
Self-Destructing Messages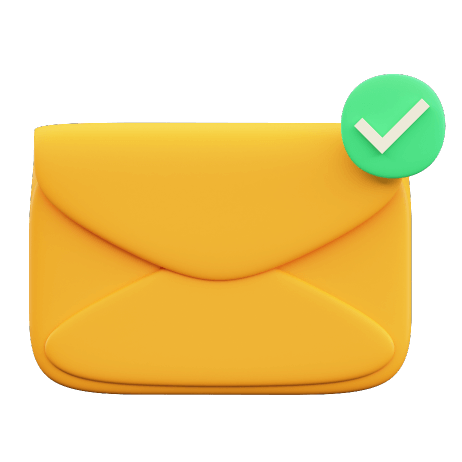 7 Steps To Follow for
Messaging App Development
Looking forward to developing a messaging app? Here are the 7 must-have steps to follow:
Market Research
Before diving deep into messaging app development, it is crucial to understand your target audience. Therefore, our team of developers emphasize thorough research to identify the target audience and the competitors to efficiently work on the product.
Understand the Objectives & Look for Potential Opportunities
WHave you determined the goals of your messaging app? If not, you must think about resolving the issues being faced by the target audience. Why? In layman's language, it is only then your application will acquire the limelight and will hold a higher chance of roping in a solid consumer base.
Prioritize Features to Build MVP
Incorporating features to build MVP will be one of the best practices to include the development cost for every feature. Additionally, the monetization model opted by you will also impact the selection.
Figure Out the Monetization Strategy
An application's success is measured by the revenue it produces. Therefore, the most popular monetization models are:
- Advertising
- In App Purchases
- Online Payments
- Subscription
- Sponsorship
Choice of the Platform
Budget constraints or other reasons might be the factors for app owners to choose only one or two platforms for MVP and app launch. Therefore, you must have clarity about the choice of platform for which you want to initiate messaging app development.
Pick the Best Messaging App Development Company
The size of a project defines the size of the team. A team of experts working on messaging app development includes a designer, a project manager, software engineers, security & compliance specialists, and other experts.
Techugo is a leading messaging app development company with a professional team to look after your project, and turn your dream into reality!
Time to Design, Develop, and Test!
First impression does the trick, and you'll have only one chance to dazzle your app users with its working mechanism and look. Messaging app development demands a minimalist design that enables easy navigation. Therefore, hire a messaging app development company that has years of experience in building such apps and is likely to deliver exceptional results.
How To Make Money via a

Messaging App?
It is vital to figure out the monetization method of your messaging app to generate higher revenue and introduce improvements. Thus, listed below are some of the most common ways to monetize your messaging app provided by a messaging app development company:
In-App Purchases
Profit can be earned by offering your messaging app users an additional set of content, including stickers, games, chatbots service,and more.
Advertisement
One of the primary rules for using the advertisement monetization method is not to overburden your app with ads. Multiple ads can be annoying and intrigue app users to uninstall the same.
Subscription
Adding a subscription fee will allow app users to acquire access to premium features like in-app calls, elimination of ads, etc.
Frequently Asked
Questions
Following are the steps one must follow to ensure a successful messaging app development:
- Research the market and define your target audience
- Pick the best features to be integrated within the app
- Emphasize the target platform and tech stack
- Work on the UI/UX design
- Build app monetization strategies
- Estimate the overall app development cost
Any app development consists of integration of numerous factors, including UI/UX design, architecture planning, choice of the platform, quality assurance, and more. Therefore, an efficient messaging app development company takes about 3-5 months in general to develop an MVP of the mobile application.
Some of the best monetization models to integrate during messaging app development are:
- In-chat pay
- In-app purchase
- In-chat advertisement
- Pay-per download
- Sponsorship
- Subscription
The best and the key features of a messaging app development include:
- Availability of their contacts
- Image insertion
- File transfer
- Multiple communication modes
The cost of messaging app development depends on a number of factors, including the choice of the platform, UI/UX design, features integrated, tech stack used, and more. Thus, the overall cost may vary!
Testimonials & Reviews
Here's what makes us go the extra mile!
"I was impressed with their timeliness, communicativeness, and keen understanding of the project. Techugo successfully delivered a fully functional and user-friendly app, which received positive feedback from my users."
"Techugo delivered high quality and accountability through effective project management & exceptional communication."
Gavin Lund
Sterkla
"They never left me hanging with the work. Techugo develops through its professional approach. They lead a communicative process, keeping everyone involved updated with the project."
Vicky Knowler
Champagne Photography Studio Inc
"I love their creativity, their designs are really fresh and modern. Right from the onboarding process to the Managerial Skills, I am highly impressed. I talk to them these days, even more than my family members, as they are not my tech partners but have become a part of my family now."
Xenia Ghali
Mynt
"Techugo never gives up on challenges and is able to communicate any issues the right way. They have the key experts to find and provide you with the Right Solutions."
Giuliano Cognini
Follow the notes
"The Product Manager is very thorough with his pointers and clarifications. I am super excited for the live process. You guys have done a great work."
Abdulaziz Aljeshi
Gymnest
"Brimming with innovative ideas and dependable technical expertise, Techugo meets their client's development needs and strives to complete their project timelines."
"Throughout the project, they were thorough with explanations, committing themselves to fix our problems. Techugo has been a strong partner for the client. They communicate well and always provide options for dealing with app-related challenges."
"They follow an agile methodology and work with the client daily to ensure the app runs properly."
"They guide me in how things can be done better. They've produced an impressive app featuring all requested design elements."
"I would definitely recommend Techugo. They're also good and on time in their follow-ups. In addition, they're swift compared to other companies I worked with. Lastly, Techugo recently opened an office nearby, which makes a big difference for me."
Amin Rasti
McGillivray Group
"The most impressive thing about Techugo is that the team operates as a family. Techugo produces quality results in a timely and collaborative manner."
Mohammed Abdul Moula
Winchat
"The entire team was experienced and delivered exceptional work. Techugo delivered everything on time and tracked the project through Zoho."
Ashutosh Pandey
SP Jain School of Management
"They have an excellent method of thinking things through to find a better solution. Techugo was available 24/7. Whenever I emailed or texted them with a question, they returned to me. Since we're in different time zones and continents, I found that especially impressive"
"They have done a great job with the services they have provided for us. For us, Techugo shined brightly with their professionalism."
"Techugo communicated clearly and consistently about their expectations, progress, and vision throughout the project."
Wilhelm Myrer
Twoway Energy Ventures
"Because they have so many skill sets, we get past it quickly when we hit a roadblock. They have a lot of people in-house. If the dedicated resource on my project can't do something, they have a backup. They have people skilled in different techs."
"They really helped me gain confidence by working with them. Organisation, transparency, and quality assurance set Techugo apart from other providers."
Raghunandan Malik
Eastern Book Company
"We're loving the work. Your team is simply amazing. We have a long way to go, phase 1 is just the beginning."
Kenneth Butler
Dj Connect
"I think they're awesome. I've talked to them at 2 a.m. or later. If I need them, I can send an email and get a response within an hour. If they can't answer my question right away, they'll let me know that they're working on an answer. Their prompt response to my questions and concerns is what distinguishes them from others."
Tajudeen Raji
Reachout Wellness

Get in touch.