The Transformation of Indian Dairy: The Next Big Thing?
India is the largest consumer and producer of dairy products. Now that this era demands a shift from traditional to modern business approaches, the dairy industry is stimulated to set the bar with the development of apps like Gyan. It's time to bid adieu to the daily commute of visiting dairies to get fresh milk! That's the beauty of milk delivery platform that'll allow customers to order dairy products at their fingertips via milk ordering app. How? Techugo- a reliable milk delivery app development company have got you!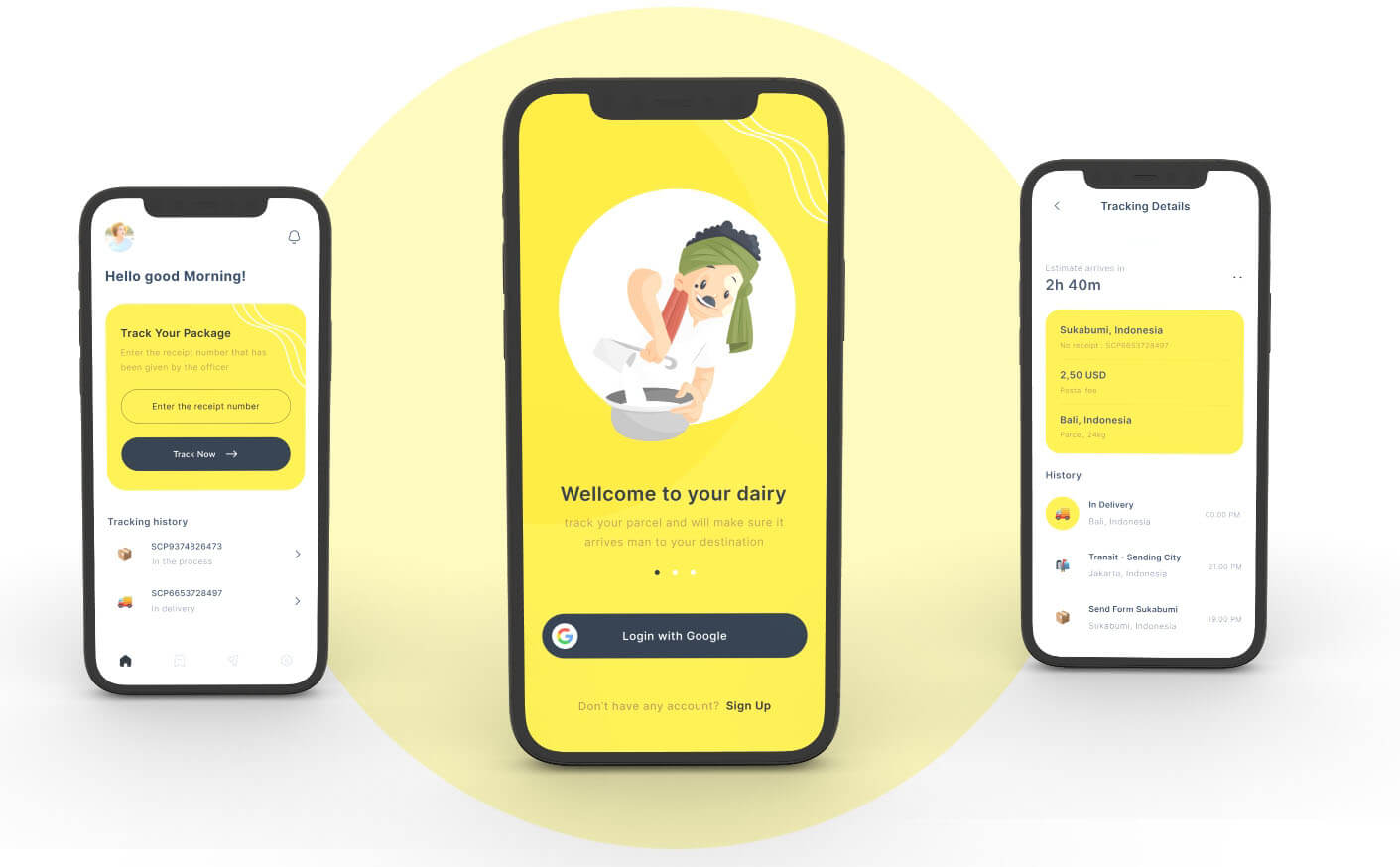 Milk Delivery App Development is Offering Countless Benefits to
Consumers and Dairy Businesses. Take a Glimpse!
For Customers
Easy access
Flexibility of opting for a delivery time
In-app payments
Easy order tracking
Efficient milk subscription
Wallet management
Online generated invoices
Elimination of commute to dairies
For dairy Businesses
Simplified operation
Helps build brand reputation
Higher chances of retaining customers
No limitations to audience targeting
Diminished geographical barriers
A streamlined ordering, processing, and delivery
Access to customer feedback
Reduced operational costs
Robust Monetization Models Have Got Your Back!
Do you want to move in the right direction while planning to adopt an accurate monetization model for your dairy app development?
Reaching out to us at Techugo- a top-notch milk delivery app development company would be your best move! Till then, take a look at the two commonly used business mechanisms:
Featured Listing
It is a business model incorporated by aggregator app owners who feature other retailers within their app in trade for money.
The profit?
While app owners make revenue, retailers receive maximum visibility and enhanced sales.
Sale Advertising
Another exceptional model is sale advertising, which involves running advertisements for other's products.
The Role of Technology in Revolutionizing the
Indian Dairy
Indeed, mobile apps are the primary reason behind changing flow of wind; however, technology has a massive contribution in enabling dairy businesses and their milk delivery platform to climb the ladder of success. Take a look at some of the best practices:
<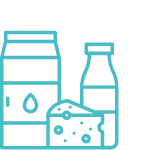 Key Features of a
Milk Delivery

Platform

Listed below are some of the best features that a milk delivery app development company can incorporate for you:

For Consumers

For Delivery Executive Panel
Jewel in the Crown' is the Advanced Features
What's more that a milk delivery app development company has to offer? Take a look!
PIP Delivery Tracking
PIP delivery tracking accounts for one of the best features amalgamated with a milk delivery platform that presents the real-time location of the delivery status in a floating window.
Push Notifications
It is another terrific mobile app feature of dairy app development that intrigues customers to visit the app and invites engagement. In addition, these notifications can work as order requests, order verification, etc., for the end users.
What's more? Businesses can also forward coupons, discounts, deals, and much more!
Schedule Delivery
How about letting your customer schedule milk delivery just as they set their reminders?
The 'schedule delivery' feature of a milk delivery platform now allows consumers to program the delivery as per their convenience and availability.
Tech Stack Needed for
Milk Delivery App Development
Here's the tech stack offered by Techugo- the best milk delivery app development company:
Payment Gateways
Paytm , Razor Pay, Juspay
Push Notifications
Firebase, Appsflyer, CleverTap
Analytics
Firebase, Appsflyer, CleverTap
Why Choose Techugo- a leading milk delivery app
development company for dairy app development?
Terrific digital solutions
Result-driven approach
Clear-cut development process and strategies
Diverse skills and well-defined roles
Exceptional coding standards
Transparent communication
Passionated team
Provides support and maintenance
Frequently Asked
Questions
The milk delivery business is highly profitable, and a number of entrepreneurs handling dairy business are now inclined towards digital solutions.
Be it milk delivery app development or any other delivery model, it all comes down to the four components that are marketplace, kitchen, logistics, and feedback.
Milk delivery app development benefits for a business include:
- Ease of access
- Seamless payments
- Extreme flexibility
The development process followed by a milk delivery app development company include:
- Market research
- The blueprint which includes emphasizing features, tech stack, etc
- Design and development
The popular revenue models of milk delivery app development are:
- Commission from orders
- Subscription plans
- Promotional fees
Testimonials & Reviews
Here's what makes us go the extra mile!
"I was impressed with their timeliness, communicativeness, and keen understanding of the project. Techugo successfully delivered a fully functional and user-friendly app, which received positive feedback from my users."
"Techugo delivered high quality and accountability through effective project management & exceptional communication."
Gavin Lund
Sterkla
"They never left me hanging with the work. Techugo develops through its professional approach. They lead a communicative process, keeping everyone involved updated with the project."
Vicky Knowler
Champagne Photography Studio Inc
"I love their creativity, their designs are really fresh and modern. Right from the onboarding process to the Managerial Skills, I am highly impressed. I talk to them these days, even more than my family members, as they are not my tech partners but have become a part of my family now."
Xenia Ghali
Mynt
"Techugo never gives up on challenges and is able to communicate any issues the right way. They have the key experts to find and provide you with the Right Solutions."
Giuliano Cognini
Follow the notes
"The Product Manager is very thorough with his pointers and clarifications. I am super excited for the live process. You guys have done a great work."
Abdulaziz Aljeshi
Gymnest
"Brimming with innovative ideas and dependable technical expertise, Techugo meets their client's development needs and strives to complete their project timelines."
"Throughout the project, they were thorough with explanations, committing themselves to fix our problems. Techugo has been a strong partner for the client. They communicate well and always provide options for dealing with app-related challenges."
"They follow an agile methodology and work with the client daily to ensure the app runs properly."
"They guide me in how things can be done better. They've produced an impressive app featuring all requested design elements."
"I would definitely recommend Techugo. They're also good and on time in their follow-ups. In addition, they're swift compared to other companies I worked with. Lastly, Techugo recently opened an office nearby, which makes a big difference for me."
Amin Rasti
McGillivray Group
"The most impressive thing about Techugo is that the team operates as a family. Techugo produces quality results in a timely and collaborative manner."
Mohammed Abdul Moula
Winchat
"The entire team was experienced and delivered exceptional work. Techugo delivered everything on time and tracked the project through Zoho."
Ashutosh Pandey
SP Jain School of Management
"They have an excellent method of thinking things through to find a better solution. Techugo was available 24/7. Whenever I emailed or texted them with a question, they returned to me. Since we're in different time zones and continents, I found that especially impressive"
"They have done a great job with the services they have provided for us. For us, Techugo shined brightly with their professionalism."
"Techugo communicated clearly and consistently about their expectations, progress, and vision throughout the project."
Wilhelm Myrer
Twoway Energy Ventures
"Because they have so many skill sets, we get past it quickly when we hit a roadblock. They have a lot of people in-house. If the dedicated resource on my project can't do something, they have a backup. They have people skilled in different techs."
"They really helped me gain confidence by working with them. Organisation, transparency, and quality assurance set Techugo apart from other providers."
Raghunandan Malik
Eastern Book Company
"We're loving the work. Your team is simply amazing. We have a long way to go, phase 1 is just the beginning."
Kenneth Butler
Dj Connect
"I think they're awesome. I've talked to them at 2 a.m. or later. If I need them, I can send an email and get a response within an hour. If they can't answer my question right away, they'll let me know that they're working on an answer. Their prompt response to my questions and concerns is what distinguishes them from others."
Tajudeen Raji
Reachout Wellness

Get in touch.
We're excited to hear from you and let's start something special together. Call us for any inquiry