Life long collaboration, because our journey doesn't end with the launch;
it begins with the launch!

Praveen Parameswar
Lifology
"Techugo has been our technology partner for more than a year. While we were explaining to them our requirements, their team was easily able to comprehend every technicality & helped us to visualise the product better."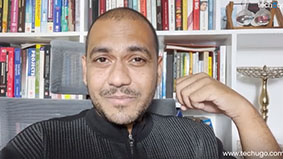 "Techugo delivered high quality and accountability through effective project management & exceptional communication. "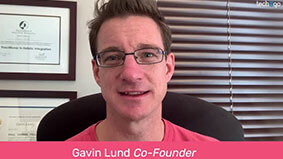 "I love their creativity, their designs are really fresh and modern. Right from the onboarding process to the Managerial Skills, I am highly impressed. I talk to them these days, even more than my family members, as they are not my tech partners but have become a part of my family now."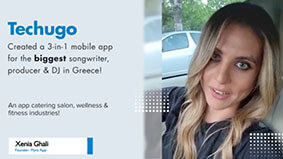 "I want to thank the Techugo Team for developing Gyan Fresh app. With a 100% digital milk home delivery model, we can now punch above our weight and successfully compete with the giants in the market!"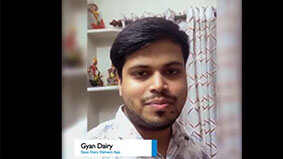 "You gave us all the reasons to continue our life-long collaboration. From meeting milestones to thorough project analysis, you gave your 100% to understand our Agro-science business and then create a product that will revolutionise the agriculture industry."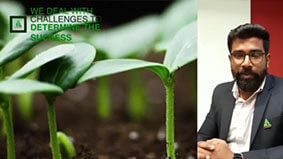 "I thank Techugo for developing this amazing task management app. I really appreciate the team's constant effort, updates and support during the entire process. You are a true partner any entrepreneur can ask for"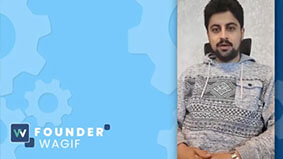 Giuliano Cognini
Follow the notes
"Techugo never gives up on challenges and is able to communicate any issues the right way. They have the key experts to find and provide you with the Right Solutions."

Abdulaziz Aljeshi
Gymnest
"The Product Manager is very thorough with his pointers and clarifications. I am super excited for the live process. You guys have done a great work."

"I was impressed with their timeliness, communicativeness, and keen understanding of the project. Techugo successfully delivered a fully functional and user-friendly app, which received positive feedback from my users. A reliable and supportive partner, the team quickly accommodated our concerns. Their responsiveness and quick turnaround time ensured the project's success."

Tajudeen Raji
Reachout Wellness
"I think they're awesome. I've talked to them at 2 a.m. or later. If I need them, I can send an email and get a response within an hour. If they can't answer my question right away, they'll let me know that they're working on an answer. Their prompt response to my questions and concerns is what distinguishes them from others."

"Techugo is a team of extraordinary experts with a strong understanding of our ideas and needs. Brimming with innovative ideas and dependable technical expertise, Techugo meets their client's development needs and strives to complete their project timelines. Adaptable and receptive to feedback, they comply with the client's requests to reward them with a seamless engagement."

Vicky Knowler
Champagne Photography Studio Inc
"They never left me hanging with the work. Techugo develops through its professional approach. They lead a communicative process, keeping everyone involved updated with the project. They show a responsive process despite the different time zones."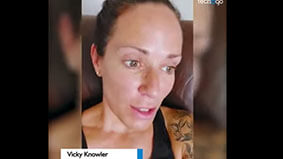 Kenneth Butler
Dj Connect
"We're loving the work. Your team is simply amazing. We have a long way to go, phase 1 is just the beginning."

"They provide good talent without breaking the bank. Techugo has been an excellent partner so far. They follow an agile methodology and work with the client daily to ensure the app runs properly. In addition, they provide regular updates on their work, respond to change requests, and implement feedback quickly."

"Throughout the project, they were thorough with explanations, committing themselves to fix our problems. Techugo has been a strong partner for the client. They communicate well and always provide options for dealing with app-related challenges. During development, they met all deadlines."

Mohammed Abdul Moula
Winchat
"The most impressive thing about Techugo is that the team operates as a family. Techugo produces quality results in a timely and collaborative manner. The team is hard-working, dedicated, and knowledgeable."

Amin Rasti
McGillivray Group
"I would definitely recommend Techugo. They're also good and on time in their follow-ups. In addition, they're swift compared to other companies I worked with. Lastly, Techugo recently opened an office nearby, which makes a big difference for me. We previously worked with a team in India, which meant significant time zone differences in communication."

Ashutosh Pandey
SP Jain School of Management
"The whole team was skilled and delivered excellent work. They understood our requirements and were good at technical design. The entire team was experienced and delivered exceptional work. Techugo delivered everything on time and tracked the project through Zoho. Our communication was through Skype. We had a great experience working with them."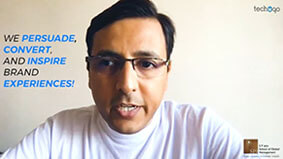 "They have an excellent method of thinking things through to find a better solution. Techugo was available 24/7. Whenever I emailed or texted them with a question, they returned to me. Since we're in different time zones and continents, I found that especially impressive. They have an excellent method of thinking things through to find a better solution. I really appreciated that they offer all the services we need as a one-stop-shop, even legal advice. They support me with all my needs. Techugo is pleasant, friendly, and we have a great working relationship."

"They have done a great job with the services they have provided for us. For us, Techugo shined brightly with their professionalism. The quality of the material they provided and their quotation process were excellent, showing when they started doing the work. Techugo delivers very high quality."

"Because they have so many skill sets, we get past it quickly when we hit a roadblock. They have a lot of people in-house. If the dedicated resource on my project can't do something, they have a backup. They have people skilled in different techs. They are very responsive to problems, and it's been going well."

"They guide me in how things can be done better. They've produced an impressive app featuring all requested design elements. Techugo has proved to be an experienced, proactive team of developers with competitive pricing and time savvy."

Wilhelm Myrer
Twoway Energy Ventures
"Their communication is good, and they understand our point of view. The designs presented no technical or operational issues. Techugo communicated clearly and consistently about their expectations, progress, and vision throughout the project."

Raghunandan Malik
Eastern Book Company
"They really helped me gain confidence by working with them. Organisation, transparency, and quality assurance set Techugo apart from other providers. They've offered guidance and remained communicative to create a user-friendly website, and they've always delivered on time."

Get in touch.