Build Impeccable Apps with the

Best Mobile App Development
Company in Noida.

We help you launch your dream

Let's Talk Partner with a leading
Mobile App Development Company in Noida
Leverage our passion for app technology and churn out the most benefits for your business expansion and growth. Our mobile app development company in Noida can digitally re-engineer your entire business structure and trigger a revolutionary path for you to enjoy success and fruitful benefits. Initiate with the collaborative effort of our 150+ developers, quality analysts, and project managers and witness the miracle that takes you to new adventures.
From expanding your business empire with a whole new intuitive design experience to enabling tech support for an idea that must be developed from scratch, we can help you in every way to resonate with your digital audience. Choose the best for you from our high range of services and tech offered by the best mobile app development company in Noida, and get ahead of your competitors with higher ROI and business expansion.
Learn How Our Mobile App Development Company in Noida Accelerates Your Business Growth!
With our mastery of infusing code, creativity, and life experience together in a mobile app, you can get the power of a tech-powered and superfast system and speed up your market reach more agilely. When you partner with us, you will get apps and innovative solutions compatible with various software, hardware, and screen resolutions, thus captivating the attention of worldwide users.
We always go beyond the basics to improve your operational outcomes and push the boundaries to remove all obstacles that stop your reach from hitting the jackpot. It's time for you to move on the bandwagon of technology with our top mobile app development company in Noida and scale up your business for maximum benefits and positive outcomes. So, optimize our tech and digital marketing resources and translate to continuous improvements and effective digital transformation for your business.
With our specific aim to meet your business needs, you can ensure every row of your idea development without any hiccups or errors. Let's align together, shape your idea, and start a disruption with these key processes:
Step - 1
Requirement Gathering
The journey of taking a great leap into the tech sector starts with the requirement gathering in which our top-notch app developers communicate and brainstorm with you on your app idea to add enhancement layers to it. We believe that ideas are masterpieces that take the whole world by storm, and that's why our mobile app development company in Noida works on it while keeping a bucket of suggestions beside. Trust us, it will chisel the idea into a much better product.
Step - 2
Contract Closure
Now that both parties have shared their opinions, we align them into a document for better execution of your idea and call it a contract, which is further shared with you for your final consent. The contract we created includes everything from understanding the project to your expectations, features & functionalities, NDA, and other relevant details that must be documented in a paper.
Step - 3
Wireframing & Design
Our top mobile app development company in Noida prepares a wireframe to make you understand how the app will look once launched and published on the platform. As the wireframe is just for you to give a glimpse, they do not contain any color or icon but work as a blueprint only. We can either go with the same or modify it according to your requirements. After seeking your approval, our high-graded designers consider the best technologies and devise a strategy to evoke real-life experiences for users using the app.
Step - 4
Development
Here comes our development part, where we integrate the best tech stack, code, and expertise to ensure the look and feel of your dreamed application. Our top mobile app development company in Noida considers every agile methodology and approach to make your system more flexible, agile, & productive, letting you record a marvelous win against the competitive edge. Move forward with a bang and transform your business into one of the biggest global brands ever.
Step - 5
Support & Maintenance
We don't stop even after developing your app but create a more significant impact on your digital presence while working on updates and resolving bugs in your digital solution. After constant updates and tracking done by the experts, our mobile app development company in Noida makes the required changes and follows end-to-end methodology for this project phase. Instead, we offer a free after-support period to help you grow and excel.
Technologies We Offer
Our mobile app development company in Noida offers a huge range of trending technologies that help provide a 360-degree view of your entire business, empower you towards more fruitful opportunities and growth, and delight your users with an exciting user base. Get a glimpse of the menu card brought by Techugo to meet your specific business needs, objectives, and goals.
Android
Get your app developed for the Android platform and connect with a wider audience. Our Android app development experts bring you closer to your idea while providing a solid product built with the best-in-class technologies and frameworks. The certified team turns every strategy into action to let your brand go viral worldwide. Get the best of the Android OS at the lowest cost possible.
iOS
Techugo, one of the top mobile app development companies in India, ensures a proven way of your digital success with dynamic iOS app development. By creating a high-graded application, our experts ensure the backbone of your successful digital presence. Get noticed, downloaded, and loved with the professionals working together on your project and record a new win.
Augmented Reality
Bring the next-gen technologies to various homes and take the lead in being seen with Augmented Reality technology. We create the best for you in terms of app design, tech stack, and captivating experience to let you keep marching forward and achieve maximum engagement. Allow your users to experience and enjoy the augmented view of real-life objects and develop the most promising solution for your business.
Node JS
Our mobile app development company in Noida helps clients get started today while taking the responsibility to bring a world-class experience to them. Deploying the latest tools and technologies, we not only let you trigger more profitability, success, and scalability but also maximize your ROI. Obtain the solution that fits the best for you and onboard improvements and innovations like never before.
Ionic
The professional of Techugo, the best mobile app development company in Noida, stimulates your business growth while adding the dynamicity of Ionic to your product. After closely monitoring your requirements, our team builds a terrific solution for any platform you want, like iPhone, Android, iPad, Android Wear, and Android Watch, enhancing your market potential.
Wearable
We let you enjoy the most of the wearable ecosystem while leveraging our experience of adding growth and expansion to 750+ apps. The success-laden path we create for you ensures a positive impact on your enterprise and lets it set a new benchmark in the world of innovation and transformation. With the specialized team of our mobile app development company, utilize the power of wearable and delight your users.

Blockchain Technology
A fast, reliable, and easy-to-use Blockchain wallet solution that lets the users trade and collect their NFTs ensures multiple opportunities for your business growth and efficiency. Utilize our 360° Blockchain app development services and unleash digital transformation that will take you towards progressive heights and milestones. To make the most of the Blockchain market, don't go any further than Techugo.
React Native
We at Techugo, a top mobile app development company in Noida, are proficient in React Native technology. You can get apps for various platforms that will improve your bottom line and provide continuous positive results and profits. To beat the competitive edge in all sectors, there is none superior to React Native. So, get our services for this world-class technology and rule the global market like never before.
Internet of Things
With our end-to-end IoT app development, you can improve the speed, intelligence, and response of your products and make them more enjoyable in terms of usage. The cognitive and disciplined development process we follow for your IoT product not only strengthens your digital presence but also delivers the best results possible. Boost your digital progress and provide products that increase your retention rate.
Our top mobile app development company in Noida builds products for:
The professionals of our top mobile app development company know about every in and out of tools & technologies required for specific devices. No matter on what device you want to make your product live, we will help you start a new endeavor and record various wins and progressive milestones while invoking world-class life experiences.
We have experience in building user-centric apps for various smartphones & tablets. Just consult with us for all your requirements and see how we make it in one go and help you maintain consistency in higher profits and returns on investment.
The development practices we follow make us unique from others. To build the latest solution for your smart TV, we monitor some promising elements that add more worth to your app idea and make it future-ready against all the hurdles, bottlenecks, and competitions.
Carving out the structure of apps for wearables, we digitalize the development landscape and guarantee to provide maximum value for our money. Not only we can migrate your existing app from Android & iOS to wearables, but also create a full-fledged one to scatter your reach.
The magnificent qualities of AR and VR are never hidden from anyone. As a top mobile app development company in Noida, we integrate those quality elements into your digital solution and grow your business like never before.
The experts of our mobile app development company in Noida also create IoT-powered tailored software for various industries, from production and operation to logistics and consumption. Let's be on the digital ride together for your business transformation.
Techugo, a leading mobile app development company, helps you keep going against the competitive edge and makes it a cakewalk process for you to beat the competitive edge while building a customer-centric website.
Portfolio
Life long collaboration, because our journey doesn't end with the launch; it begins with the launch!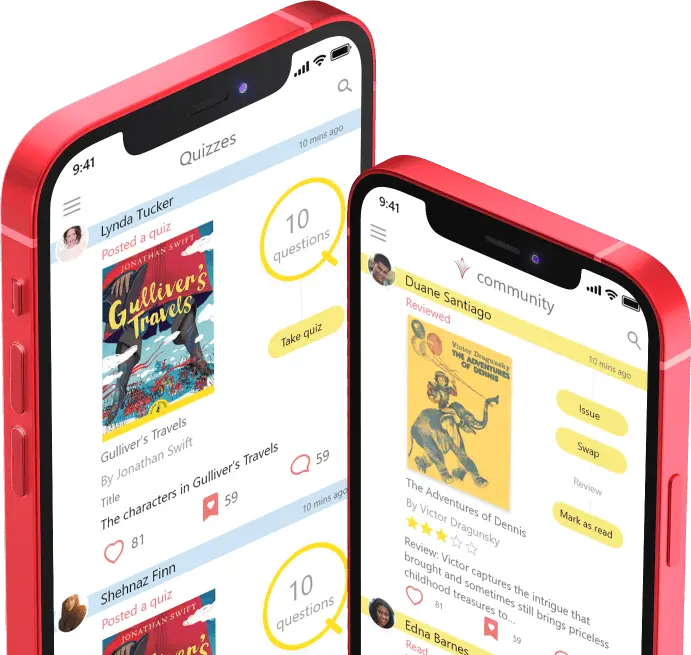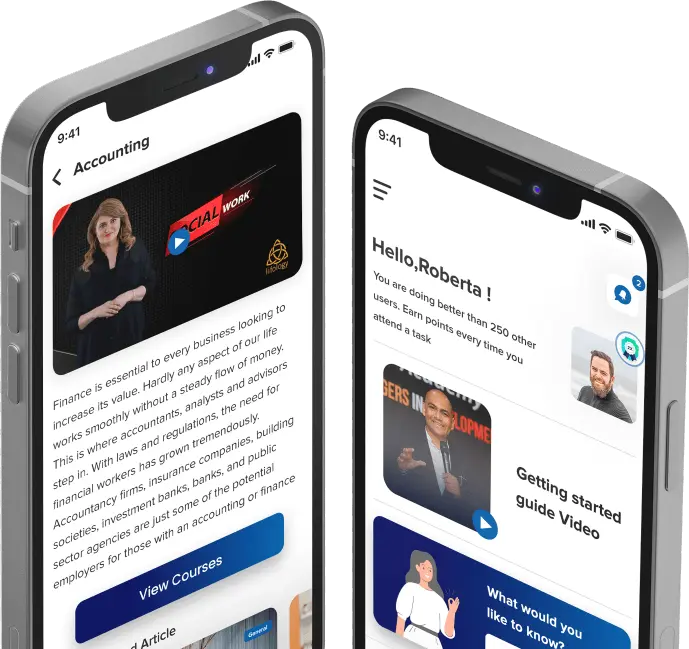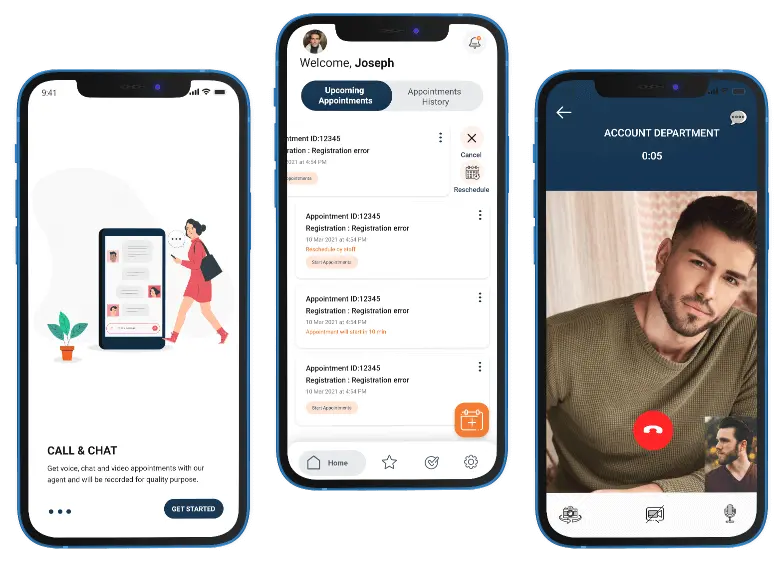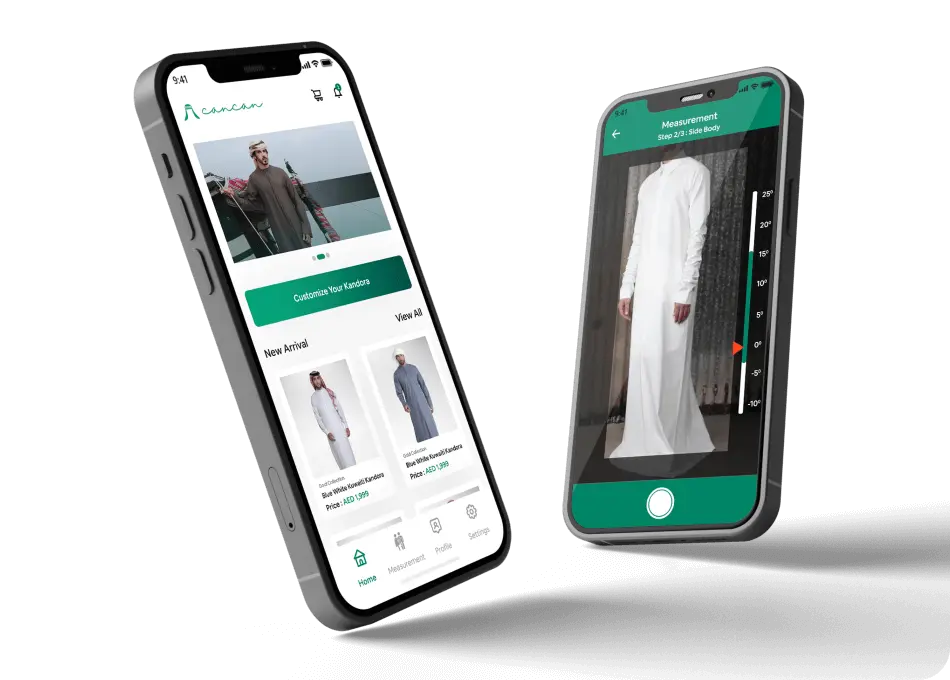 Recognition
Techugo, a top app development company in Saudi Arabia, has a record of creating 850+ high-quality applications for all industry verticals. The technocrats at CMMI Level 3 company enhance the whole concept of your app idea and embark on a new journey for your startups or enterprises. While providing our services to Global 2000 companies, Fortune 500, and some leading names like Byju's, JoshCam, TrueFan, and Browzly, we prove to be the most promising tech partners.
Press Coverage
Usually, we let our products soak up all the limelight. But sometimes, we don't mind the spotlight as a top mobile app development company!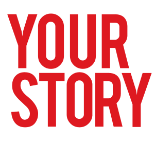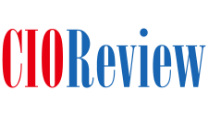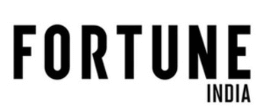 Latest Insights
Learn more about technology & its impact on the business world.
See More
Frequently Asked
Questions
The factors determining the cost to develop a mobile app are many, including the framework, tech stack, app features & functionalities, development time, etc. Once we hear your app idea, we can give you a better insight into the app development cost concerning all the influencing factors and elements.
Yes, our mobile app development company in Noida ensures the confidentiality of your app idea with an NDA (Non-Disclosure Agreement).
You will get an extended range of technologies after collaborating with us. Such as:
- Android
- iOS
- React Native
- IoT
- Blockchain
- Wearable
- Augmented Reality
- Ionic
- Node JS
We have been working with various SMBs, startups, unicorns, enterprises, and multi-billion companies to make their app idea live and turn their dream into reality. Also, you will find significant names among the multiple products we built, such as Byju's, Airtel, JoshCam, Lifology, etc.
Our mobile app development company in Noida starts and ends the app development procedure while following these crucial steps:
- Requirement Gathering
- Contract Closure
- Wireframing & Design
- Development
- Support & Maintenance
Testimonials
Here's what makes us go the extra mile!
View More
"I was impressed with their timeliness, communicativeness, and keen understanding of the project. Techugo successfully delivered a fully functional and user-friendly app, which received positive feedback from my users."
- Ajuka
"They never left me hanging with the work. Techugo develops through its professional approach. They lead a communicative process, keeping everyone involved updated with the project."
- Vicky Knowler
"Techugo never gives up on challenges and is able to communicate any issues the right way. They have the key experts to find and provide you with the Right Solutions."
- Giuliano Cognini
"I love their creativity, their designs are really fresh and modern. Right from the onboarding process to the Managerial Skills, I am highly impressed. I talk to them these days, even more than my family members, as they are not my tech partners but have become a part of my family now."
- Xenia Ghali
"Throughout the project, they were thorough with explanations, committing themselves to fix our problems. Techugo has been a strong partner for the client. They communicate well and always provide options for dealing with app-related challenges."
- Aniket Tiwari
"The entire team was experienced and delivered exceptional work. Techugo delivered everything on time and tracked the project through Zoho."
- Ashutosh Pandey

Get in touch.